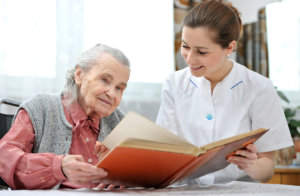 Our home health care services will help you make a swift recovery.
If your loved ones met an accident or had a stroke, one thing that would help them recover or regain the ability to live their lives independently is through the care they can get from home health care services. At Better Families, Inc., we offer these services in a respectful and efficient manner for the benefit of our patients and their loved ones.
Here are some of the home health care services we offer:
Medication Management
Care coordination with patients' physicians
Physical Therapy – for strengthening muscles and improving mobility
Occupational Therapy – for teaching and relearning of Activities of Daily Living
Speech Therapy – for improving communication and swallowing
And more
Do you have any inquiries about any of our services? Please contact us today.