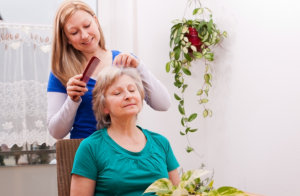 Doing your day-to-day activities will be less challenging with our personal care service.
With aging, illnesses, injuries, and disabilities, come trials that occur on a daily basis. Simple activities such as maintaining hygiene or doing household chores are met with complaints from individuals' bodies and, sometimes, even their minds. Do you go through this scenario on a regular basis? If so, it is recommended that you ask for the help of Better Families, Inc.
Our passionate and altruistic caregivers can provide assistance with:
Incontinence Care
Bathing
Grooming
Dressing
Light Housekeeping
Meal Planning and Preparation
Doing Errands (i.e. grocery shopping)
And more
For more information about our personal care service, please call 646-747-0181 or email help@betterfamiliesny.com.