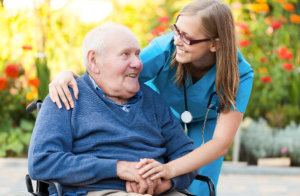 We are a dedicated provider of CDPAP services in the city of New York.
Aptly situated in the vibrant borough of the Bronx, New York, Better Families, Inc. provides services to the people in our community. We are steadfast in hiring only competent, sharp-minded, and respectful individuals to fill out positions as members of our team. We also give our patients the freedom to choose their own caregiver through our Consumer Directed Personal Assistance Program (CDPAP).
Our Mission
Our goal is to help older adults, disabled individuals, and their families maintain maximum independence through our services that are guided by the core values of respect, dignity, compassion, honesty, confidentiality, commitment, and informed professionalism.
To achieve our goal, we ensure that their comfort, safety, and convenience are our top priorities. This is why we offer our CDPAP service to give them the freedom to hire or dismiss their own personal care attendants or aides.
Find out more about Better Families, Inc. by calling 646-747-0181 or emailing help@betterfamiliesny.com.